Pumps Homepage
Whether it's a new pump or parts and knowledge to service your old one we have the solution.
Unsure of what you need to maintian your pump? Send us the serial number and we can help you.
Submit a request for quote or email us directly at sales@lighthouseproceess.com
200 Series by Waukesha Cherry-Burrell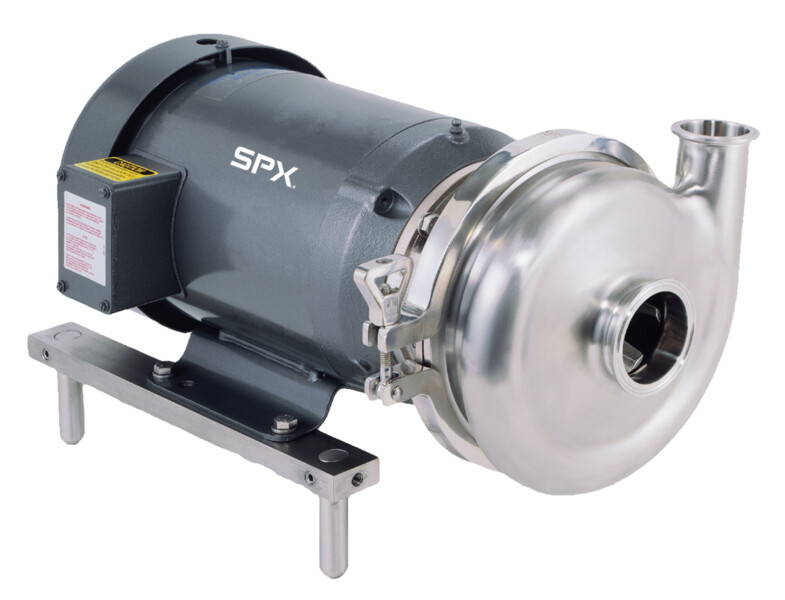 The Sanitary 200 Series pump by Waukesha Cherry-Burrell is designed for heavy-duty, high-efficiency applications and provides exceptional corrosion resistance. The impeller and shaft are one piece, which connects directly to motor shaft, eliminating such problems as vibration, short bearing life, high NPSH requirements, high seal maintenance, poor alignment and adverse operating conditions.
316L stainless steel volute, backplate, impeller and shaft

Five-bladed impeller with deeper eye for improved inlet characteristics

Modular seal design - one size fits all models

Wide range of seal options, including standard commercial seals

Strong JM-type motor with large bearings and strong shaft

Base mounting options available with all sizes

Temperature range of fluids up to 450°F (232°C)
---
---
---
C-Series from Waukesha Cherry-Burrell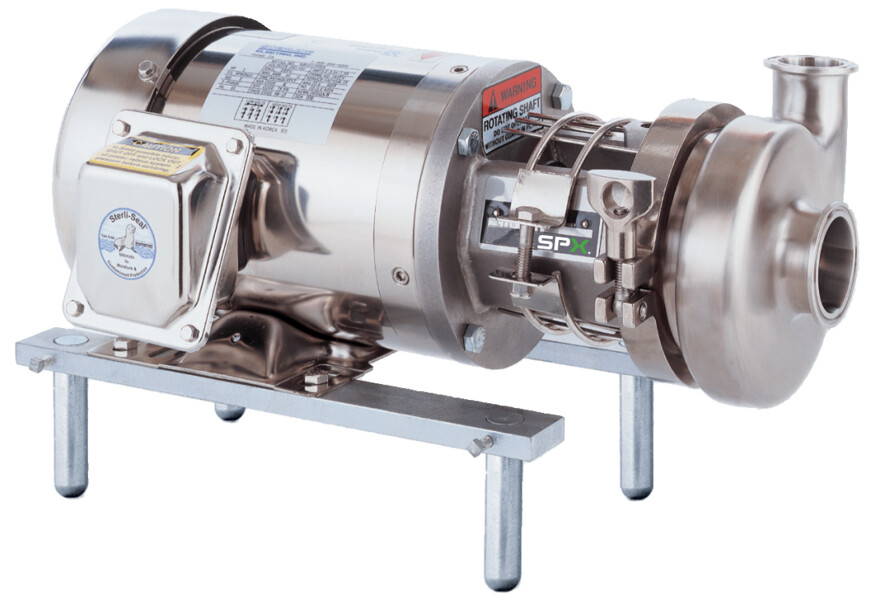 Versatile Waukesha C-Series Centrifugal Pumps from Waukesha Cherry-Burrell find broad application throughout sanitary and industrial processes. These rugged pumps accommodate a wide range of solids and liquids under a variety of flow conditions and deliver long service with minimum downtime.
This pump offers strong performance and competitive price/value within the lower spectrum of heavy-duty, centrifugal pump applications. It can be installed in a series without fear of seal failure from elevated inlet pressures, even with viscous products.
304 stainless steel adapters - standard, eliminate the rust, corrosion and chipping paint of conventional carbon steel adapters.
Longer seal life - wave spring provides more uniform loading on seal face than single coil spring; hydraulic balancing reduces sealing surface pressures for less wear and less downtime.
Fast, easy take down - no tools required; quick-opening, heavy-duty cast clamp secures casing; impeller pin retained by centrifugal force.
Tested performance - every pump passes strict testing before release for shipping.
Casing matches job - choose from standard or enlarged inlet with port connection that meets your piping system.
CIP capability - grooves in impeller/shaft routes CIP chemical solutions to all critical areas for clean-in-place.
---
Universal 1 Series pump by Waukesha Cherry-Burrell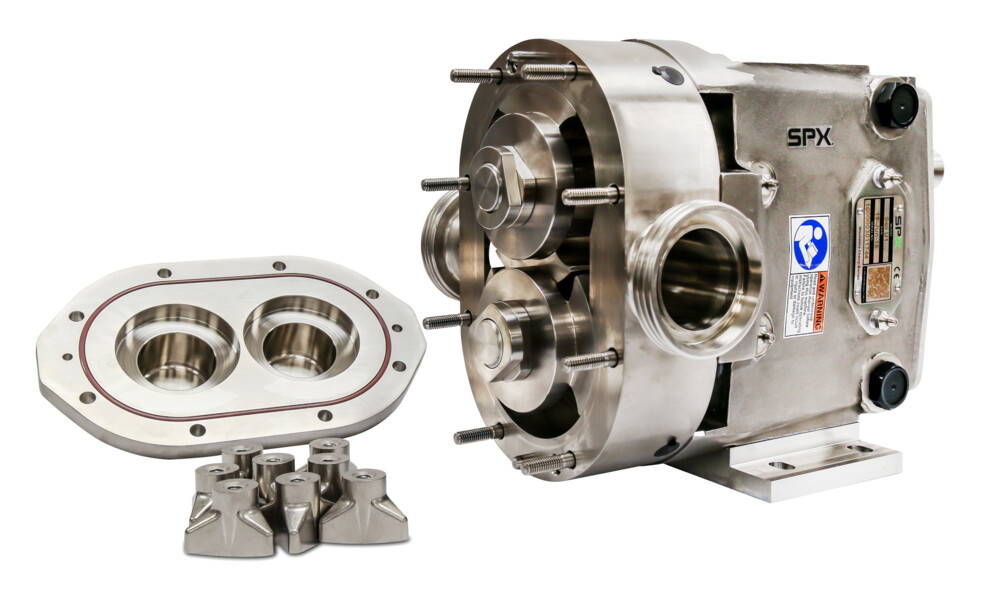 ---
---
316L stainless steel body, cover, and shaft

Easy disassembly for COP cleaning

Elastomers that comply with FDA requirements

Aseptic models available

Meets 3-A sanitary standards
Long-life features:
Up to 200 psi (13.8 bar) pressure capability

No bearings in product zone

Heavy duty bearing frame with large diameter shafts

Grease lubed bearings for positive lubrication of all bearing over entire speed,




temperature and pressure range

Non-galling Waukesha "88" alloy rotors standard; permits running at tighter




clearances and pumping a wide range of viscosities

Remanufacturing and Inspect and Advise programs to extend life and reduce costs
Installation Features:
Bidirectional flow. Rotors, locked with double jam nuts, rotate securely in either direction.

No flow direction/shaft position specifications

Versatile 3-Way mounting of gear case, including vertical alignment of ports

Upper or lower shaft position

Easy to install or convert single o-ring to mechanical seals

Interchangeable installation dimensions with other Universal Series pumps
---
---
---